Body Broken (Mystery of Grace)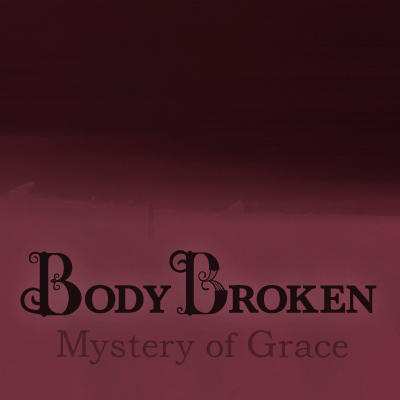 Artist: Greater Plan Worship
Writer: Diana Rose Dawson & W. Zachary Taylor
© 2014 Greater Plan Publishing, LLC (ASCAP)
CCLI Song #7037732 – Please report usage to CCLI for resources to become available on SongSelect!
Style: Contemporary/Blended
Arrangement: Band or Piano/Guitar/Vocal
Sounds Like: Bethel Music
Themes: Communion, Holy Thursday, Maundy Thursday, grace, Last Supper
A eucharistic song that explores the undeserved grace we receive from Christ, the mystery of God and humankind meeting through the sacrament of Holy Communion, and the length to which Christ went to heal our brokenness. Great for Holy Week and any communion gathering throughout the year.
 Preview & Download:
Preview
Download

 Recording (mp3)

 

    

 Lyrics (rtf)

    

 Chord Sheet (pdf)

    

 

 Lead Sheet (pdf)

    

 

 Piano/Guitar/Vocal (pdf)

     

 Instrumental Backing Track (mp3)

     

 

 Lyric Image Slides 16:9 Widescreen (zip/jpg)

     

 Worship Video 16:9 720 HD (mp4)