Kyrie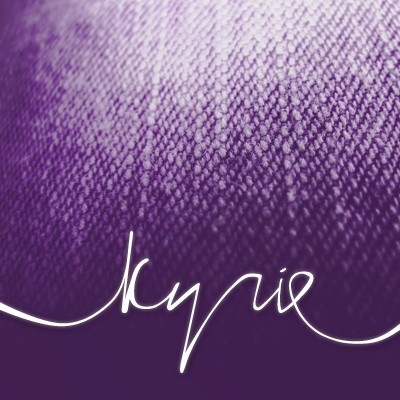 Artist: Greater Plan Worship
Writer: Jodi Renee Giron
© 2014 Greater Plan Publishing, LLC (ASCAP)
CCLI Song #7036562 – Please report usage to CCLI for resources to become available on SongSelect!

Style: Jazz/Blues
Arrangement: Band or keyboard, alto sax
Themes: Mercy, confession, forgiveness
Perfect for Ash Wednesday and the whole Lenten season, this smooth and sizzling Kyrie, written by Jodi Renee Giron, will help your church passionately engage in worship! Whether jazz is your worship band's favorite genre or it's new to your group, you'll find all the resources you need to get started below.
 Preview & Download:
Preview
Download

 Recording (mp3)

 

   

Lyrics (rtf)

    

 Chord Sheet (pdf)

    

 

 Lead Sheet (pdf)

    

 

  Piano/Guitar/Vocal (pdf)

    

 

Alto Sax Part (pdf)

    

 

 Lyric Image Slides 16:9 Widescreen (zip/jpg)

    

Worship Video 16:9 1080 HD (mp4)

    

 No preview
Finale File -Lead Sheet, P/G/V & Alto Sax Part (mus)  Requires Finale 2012 or newer